Share this URL: https://awholiday-playingwithshapes.peatix.com/
Event is FINISHED
[Art Wonderland's Holiday Programme]: PLAYING WITH SHAPES
[HOLIDAY PROGRAMME] PLAYING WITH SHAPES
Art Wonderland proudly presents to you our first holiday programme of the year - PLAYING WITH SHAPES. PLAYING WITH SHAPES is a 2.5hour programme that encourages participants to discover the shapes in our everyday environment and get playful with it whilst building their very own abstract playground! Through role-play, creative discussions, craft activities and live interaction, PLAYING WITH SHAPES promises a fun and engaging experience for your child as they get playful with the world around them.

To ensure a safe learning environment for your child, we will be conducting the workshops in small, intimate sessions at our studio space! All students will be expected to wear socks before entering the studio space.

This programme is suitable for children aged 5 to 12 years old.

*The workshop is not parent-accompanied.

__


Workshop Details
PLAYING WITH SHAPES | 2.5hrs
(Create your own abstract sculptural playground)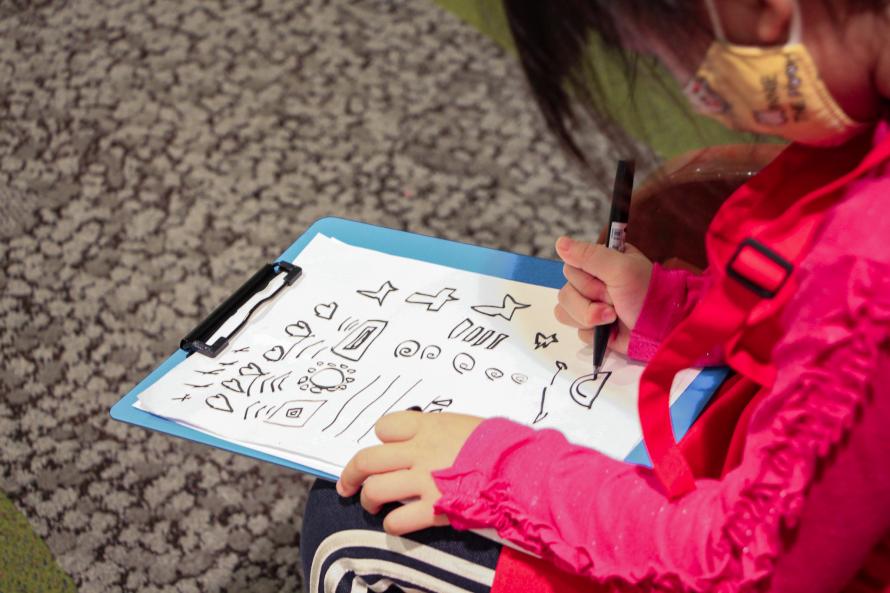 Description


If you could design your very own playground, what would it look like? Will it have a giant swing that seats four people at once? Or even a herd of bouncing horses that 'gallops' around? This workshop invites you to put on the lens of an architect and get playful with shapes and lines to create your own abstract sculptural playgound! From the tallest of buildings to the mundane road signs, gather your inspiration in the form of 2D and 3D shapes alike and discover the elements of art that our world is made of.

Available Workshop Dates: (Choose 1)
30th, 31st March, 1st, 6th, 7th or 8th April 2021
10am to 12.30pm



Workshop Price:


$85 (All materials provided)

Studio Address:
37 Middle Road, UWEEI Building Level 3, Singapore 189768



__

About Art Wonderland
Art Wonderland is an exciting new space that provides children of all ages with a fun, warm and nurturing environment to learn art! With almost a decade of experience, our passionate Art Wonderland teachers will engage your children through a variety of art mediums and techniques, and connect their learning in the classroom to their everyday experiences. This allows them to have a more wholesome experience of learning through art.​ Our curriculum is based on Howard Gardner's Multiple Intelligences and promotes integrated learning of concepts such as numeracy, literacy and discovery of the world through the Arts.

​Your child is taught in a cosy and safe environment by very experienced teachers who are approved and registered with the National Arts Council and Ministry of Education.

Read more
Mar 30
-
Apr 8, 2021
[ Tue ] - [ Thu ]
10:00 AM
-
12:30 PM
SGT
Add to Calendar
Venue

UWEEI Building Level 3 (S189768)
Tickets

[30th March 2021] PLAYING WITH SHAPES, 10am to 12.30pm

SOLD OUT

$85.00

[31st March 2021] PLAYING WITH SHAPES, 10am to 12.30pm

SOLD OUT

$85.00

[1st April 2021] PLAYING WITH SHAPES, 10am to 12.30pm

SOLD OUT

$85.00

[6th April 2021] PLAYING WITH SHAPES, 10am to 12.30pm

SOLD OUT

$85.00

[7th April 2021] PLAYING WITH SHAPES, 10am to 12.30pm

SOLD OUT

$85.00

[8th April 2021] PLAYING WITH SHAPES, 10am to 12.30pm

SOLD OUT

$85.00
Venue Address

37 Middle Rd, Singapore 188946

Singapore
Organizer